MARVILLE ROAD
LEATHER BELTS
The philosophy of Marville Road has always been to design essential pieces that will last a lifetime and become a staple in each woman's wardrobe. In our aim to make getting dressed easier and support our Marville Woman with timesaving pieces we've long felt the need for that perfect accessory to enhance an outfit. A "tool" to give your look something extra and can – just like your Marville Road clothes – live in your wardrobe forever.
THE CRAFTSMANSHIP BEHIND OUR BELTS
We started exploring what accessory our Marville Woman needed the most in her everyday to support her – and her daily uniform. An accessory that you can wear with almost anything.  And since the Autumn of 2021 we've provided our community of women with high-quality leather belts crafted in Italy with exceptional detail. A belt to give your outfit some extra support – and also to remind you of our philosophy that we are always here to support you. We wanted to take you through the process of creating our belts and introduce you to the Italian team that makes our idea come to life. Let us guide you through the craftsmanship behind each detail of our leather belts.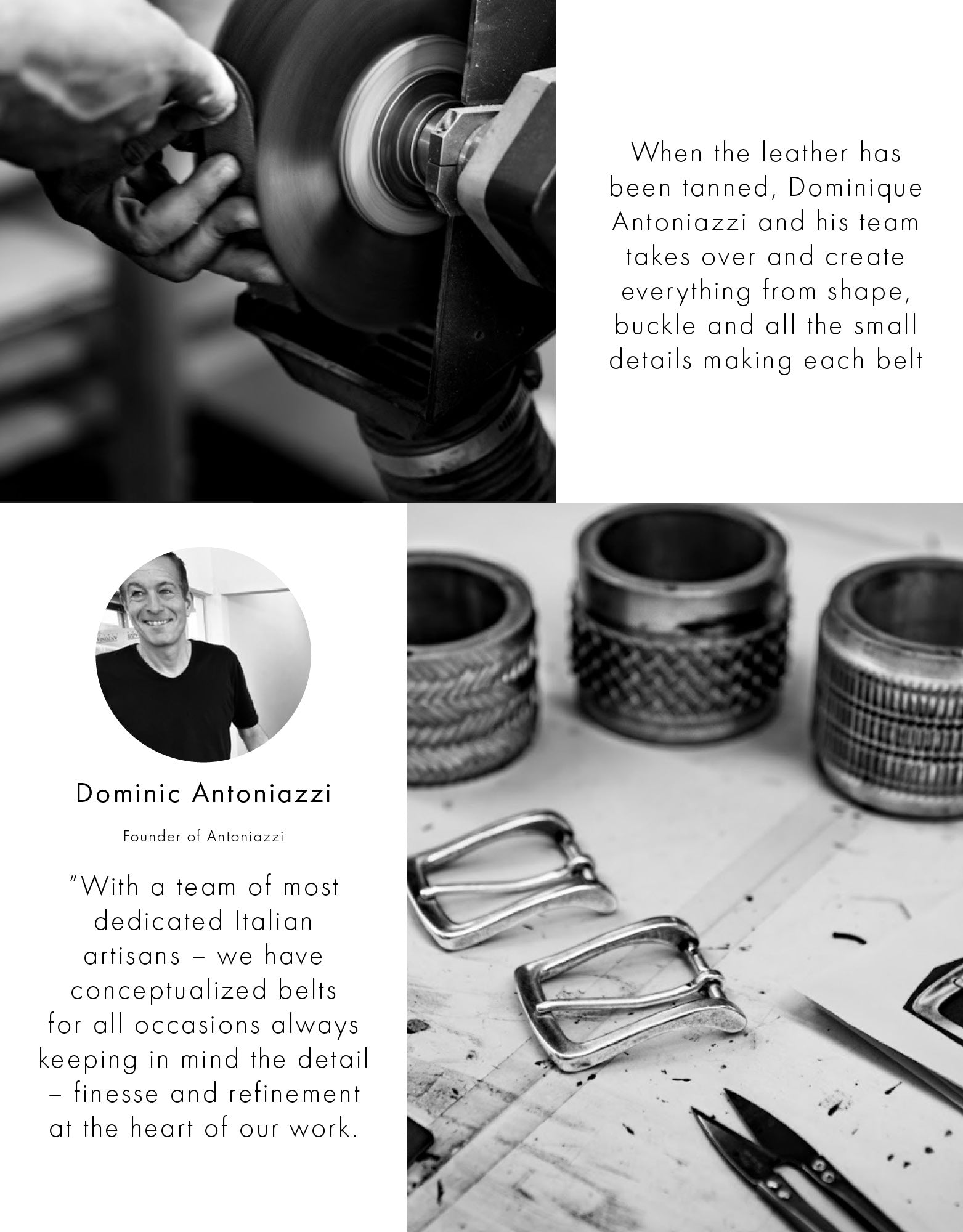 THE DETAILS
Our classical belts come in two shapes, wide and narrow, and two different colours – black and cognac. The classic buckle and high-quality leather create endless styling possibilities no matter the season or current trends. A true supporter – in life and for your outfit – that our Marville Woman will cherish forever!
The inside of the belt is decorated with the note "I'll support you no matter what" – a reminder of our philosophy that each item we design we create to support you and your everyday life.
The loops are further decorated with M R to remind you that you are an important part of our community of inspiring women on Marville Road.