KNIT GUIDE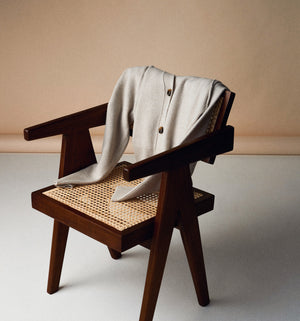 The soft and versatile Merino Wool is breathable enough for any season and easy to care for. Did you know it's antibacterial, wrinkle resistant and organic? And yes, Merino Wool is completely machine washable, and it air-dries quickly. There are a few simple guidelines to follow that will prolong the longevity of your Merino knit.
Machine Washing Instructions:
Wash at low temperature on a gentle machine cycle. Do not tumble dry. Do not use fabric softener.
Hand Washing Instructions:
Make sure your sink is clean, fill it with warm water. Add a few drops of mild detergent or regular liquid soap. Let your knit soak in the water for 10 minutes. Drain the sink and and rinse your knit with fresh warm water. Do not wring-out your knit
Drying Instructions:
The best way to dry your knit is by laying it flat on a towel and flipping it from time to time. This takes a little longer, but it's the best way to take care of your beloved knits.
SHOP KNITWEAR
---
Back to THE MARVILLE ROAD MAGAZINE